资源优势

WHY CCIC TRACEABILITY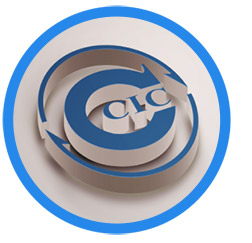 在近40年的发展历程中,中检集团始终致力于"质量、安全、健康、环保"领域,为全球客户提供"一站式"综合解决方案,已成为在国际上享有盛誉、在中国最具影响力的综合性、跨国检验认证机构之一。中检集团为中检溯源的技术研发、运营管理、渠道构建及市场运作提供全方位指导、支持和保障,中检溯源将成为您最值得信赖的追溯领域合作伙伴。
Developed nearly 40 years, CCIC has become a comprehensive one-stop service provider for international clients in the fields of quality, safety, health and environmental protection. CCIC enjoys great reputation worldwide and is one of the most influential and comprehensive multi-national inspection & certification organization in China. CCIC provides comprehensive guidance, support and guarantee for the technology R&D, operation management, channel construction and market operation of CCIC Traceability which will become your most trustworthy partner in traceability.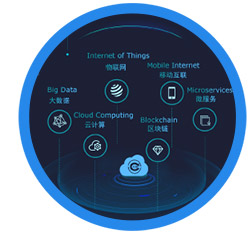 中检溯源研发构建的中检集团全球商品溯源云平台是国家扶持资金支持项目,基于"互联网+"设计思路,结合大数据、物联网、二维码、NFC等最新技术手段,实现商品追溯信息采集与处理、分析与挖掘,辅助政府提升监管效能;帮助企业创新管理手段;满足消费者安全消费和品质消费需求,同时也为中检溯源服务及解决方案的落地实施提供有力支撑。
CCIC global commodity traceability cloud platform developed and built by CCIC Traceability is a project with national funding support, which is designed with "Internet+" concept and realize traceability information collection, processing, analysis and exploration by leveraging the latest technologies such as, Big Data, IoT, QR code, NFC and etc. It is used to help the governments to improve supervision performance, promote producers to enable innovative management measures and satisfy the consumers with safe and quality products, meanwhile provides strong support for the implementation of CCIC Traceability's services and solutions.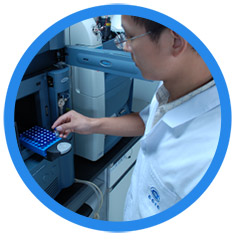 依托中检溯源国内外自建食品、农产品实验室及中检集团遍布全球的300家实验室资源,中检溯源的产品检测范围及检测能力可以满足海内外各类客户的检测服务需求,为中检溯源真正实现基于"检验检测认证"的溯源服务模式,打造"有质量"的追溯服务构建扎实的技术基础。
Relying on self-established food, agricultural product laboratories both at home and abroad as well as more than 300 laboratories of CCIC across the world, the quality testing scope and capability of CCIC Traceability can meet the service requirements of various customers both at home and abroad, and lay a solid technical foundation for building "high-quality" traceability services based on TIC model.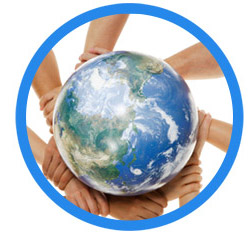 依托中检溯源乌拉圭、澳大利亚、新西兰、苏州、南京、深圳等分子公司以及中检集团400多个跨国服务机构资源,中检溯源有能力在中国大陆所有省份及世界30多个国家和地区开展服务及项目合作,服务网络覆盖亚洲、欧洲、美洲、非洲、大洋洲。
With its subsidiaries in Uruguay, Australia, New Zealand, Suzhou, Nanjing and Shenzhen as well as CCIC's more than 400 offices worldwide, CCIC Traceability is able to provide services and implement project cooperation in all provinces of Mainland China, and over 30 countries and regions covering Asia, Europe, America, Africa and Oceania.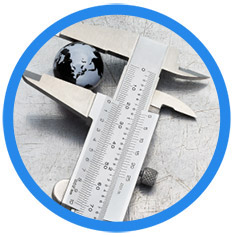 中检溯源通过自有检验、检测、鉴定、认证、溯源等质量服务全产业链资源及中检集团全球商品溯源云平台模块化服务提供"一站式"商品质量追溯服务解决方案,帮助客户避免多点沟通及服务重复购买,并节约大量追溯系统建设成本及投入,确保客户可以享受到最优性价比的定制化质量追溯服务解决方案,为客户创造卓越价值。
With its own inspection, testing, identification, certification and traceability and other quality service industry chain resources as well as CCIC's global commodity traceability cloud platform modular service, CCIC Traceability provides "one-stop" commodity quality traceability service solutions to help customers avoid multi-point communication and repeated purchase of services, while save a lot of cost and investment in traceability system construction, to ensure that customers can enjoy the most cost-efficient customized quality traceability service solutions and create superior value for customers.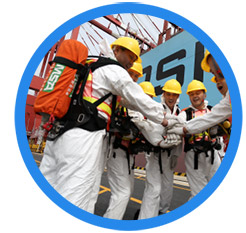 中检溯源拥有质量管理、IT及互联网技术、项目管理及防伪技术专家团队,同时充分发挥中检集团遍布全球的近20000名检验、检测、认证领域专业技术人员资源优势,确保为客户提供专业、优质、高效、卓越的质量追溯及相关信息化系统建设服务。
With an expert team of quality management, IT and Internet, project management and anti-counterfeiting professionals while integrating CCIC's 20,000 professionals in testing, inspection and certification worldwide, CCIC Traceability is able to provide customers with professional, high quality, efficient and excellent quality traceability service solutions as well as relevant informatization construction service.


溯源商品展示
Find Traceable Goods

官方微信
Official WeChat

官方微博
Official Weibo